OUR SELECTION OF GREAT HOMES
GREAT NEIGHBOURHOODS - GREAT HOMES
EXCLUSIVE SERVICES
Benefit from the full potential of our online services, free of charge, and with no obligation.
Full MLS Search
Register and gain access to 60% more listings and instant updates when you search MLS Listings.
Free Home Evaluation
Find out how much your home is worth, and receive a complimentary Home Evaluation Report.
Latest Listings Alert
Get notified as soon as new properties are listed in your desired area, before they are available to the public.
HOME EVALUATION
ESTIMATED HOME VALUE

See how much the estimated value of your property is, based on the recent and historical market trends in your community.

Benchmark Price

Compare the benchmark price of similar properties to your home in your neighborhood to the prices of same type of properties in your municipality and zone.

Recent Deals

See the most recent market transactions in your community. Find out how many properties have been listed, how many of them have been sold and what the average sold price has been.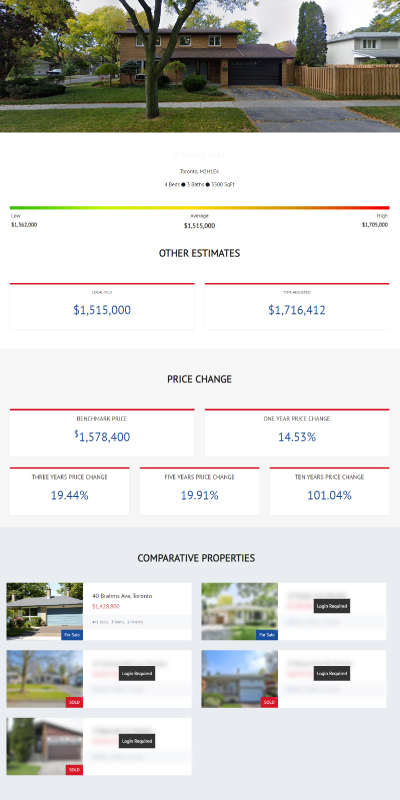 COMMUNITY APPRECIATION

Find out how much the price of properties in your community have appreciated, over different timespans to find out the growth potential of your property.

Market Activity

See your community's real estate market activity trends and find out how important market variables such as Average Price and Average Days on Market have fluctuated in your area.

Available Properties

Get informed about the latest properties available for sale in your community, and compare them with your own property and understand the potential demand for your property in your neighbourhood.
RECENTLY LISTED PROPERTIES
REAL ESTATE USEFUL TOOLS AND INFORMATION